Responsive Website Design is a method of designing a website so that its pages can adapt themselves depending on the type and size of device it is being displayed on: desktop screens of iPads, iPhones, tablets, Android mobile devices, smart phones, and so forth. In other words, the website view responds to whatever device and view the visitor is using, making it more user-friendly.
With the growth of smart phones and tablet devices such as the iPad, more and more people are now accessing the Internet and viewing web pages via small screen devices that vary greatly in size.
Already, it is estimated that around 35% of local Internet searches are conducted using a mobile device, and this is only going to increase. In fact in 2016, for the first time, more web browsing was done on mobile devices than a desktop computer!
Having a website that is able to create an enjoyable and seamless user experience on any device is important to retain the interest of your potential customers now and in the future.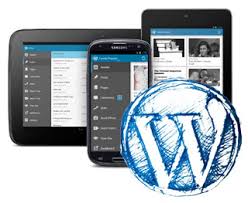 We incorporate responsive principles in our website design, as well as other current industry standards.